Guest post by CGS-CIMB Securities (Singapore) Pte Ltd
At CGS-CIMB, we are cognizant of the evolving labour landscape and the need for companies to adopt progressive human capital practices as part of their Employee Value Proposition.

A successful talent retention strategy has many facets, of which we have enhanced a few in recognition of the evolving employee mindsets post pandemic.
Fostering a culture that strengthens both remote and collaborative environments
Our employees have the flexibility to work remotely to cater to their personal circumstances. Critically, we have fine-tuned our policies, allowing us to balance multiple objectives such as ensuring the spirit of collaboration and productivity remains strong, while having flexibility for all not to be physically present in the office.

Culture is paramount to ensure the sustainability of a hybrid working environment. Specifically, the need for a culture that fosters mutual trust and personal responsibility. The key is an environment which there is a shared sense of responsibility, ownership and understanding.
Managers must evolve from the traditional mindset of assessing based on physical presence or number of hours, to one which places emphasis on quality of outcomes and deliverables,
The spirit of reciprocation from employees is equally paramount. Essentials such as remaining responsive and availing oneself should continue to be underlying work practices, regardless of the location.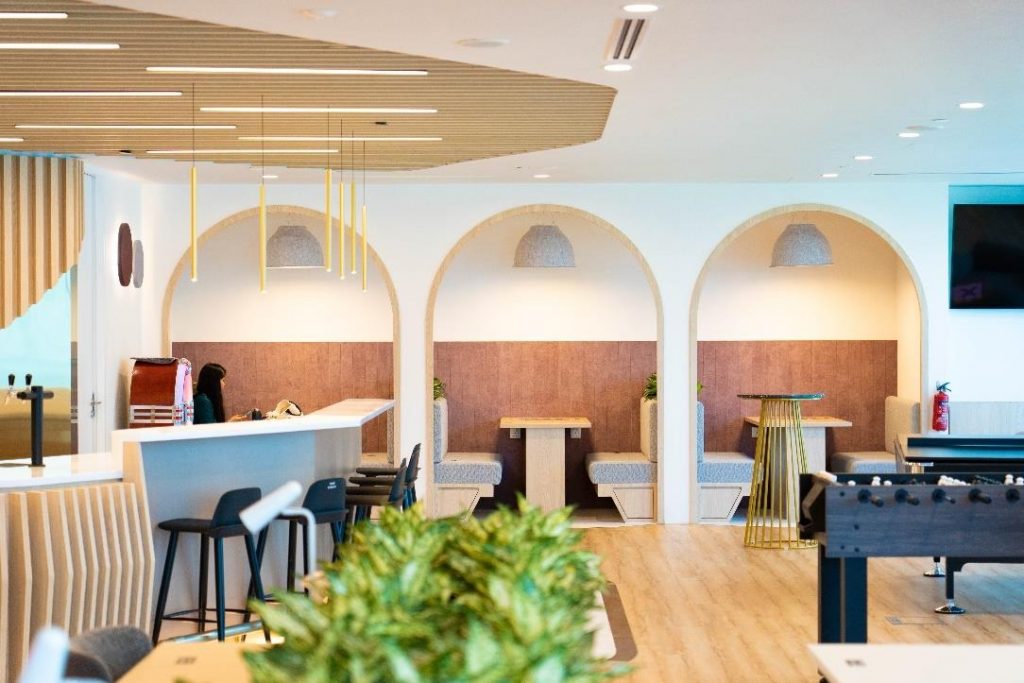 Dedicated efforts were also made to ensure that our physical premise promotes this spirit of Collaboration. Our re-designed "Co-Working Space" is our new area for work-related discussions and to foster collaboration amongst staff from different teams.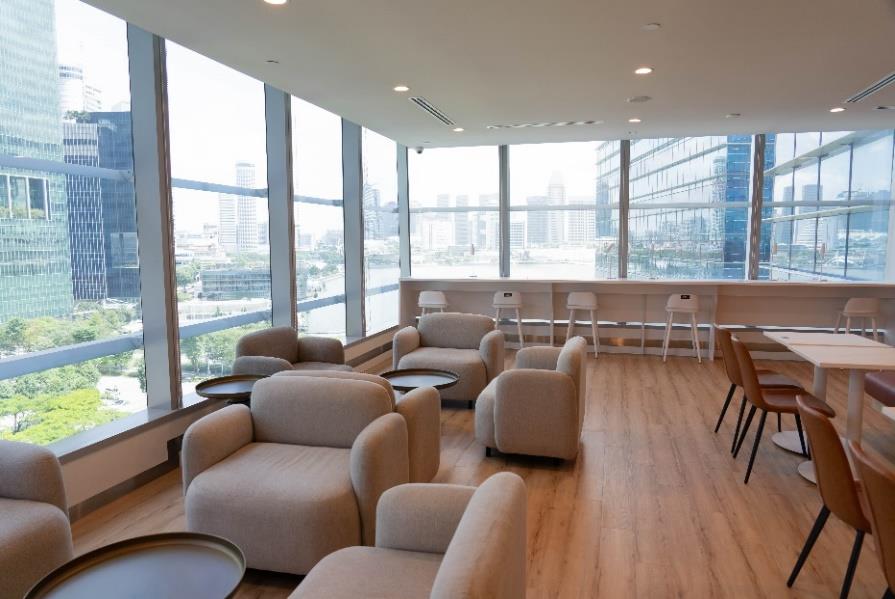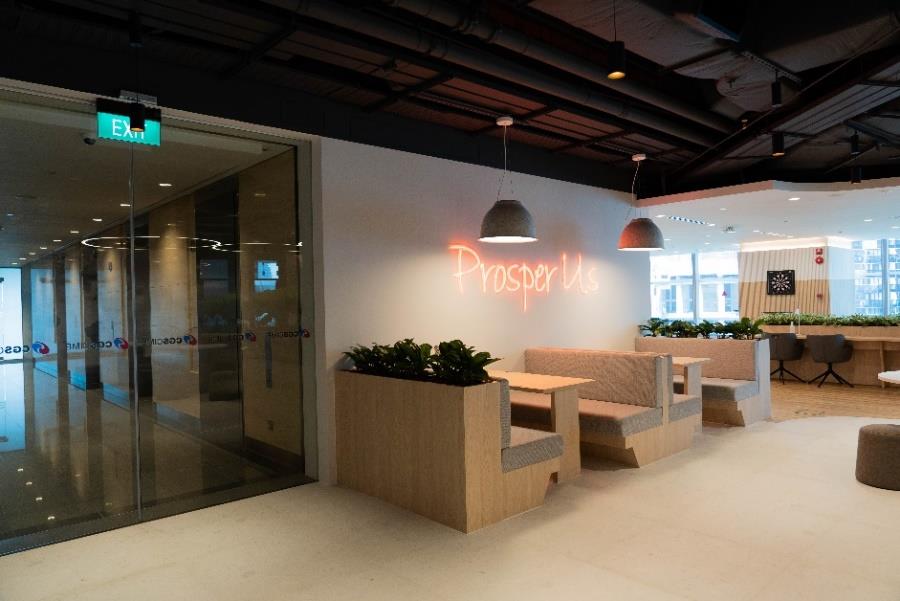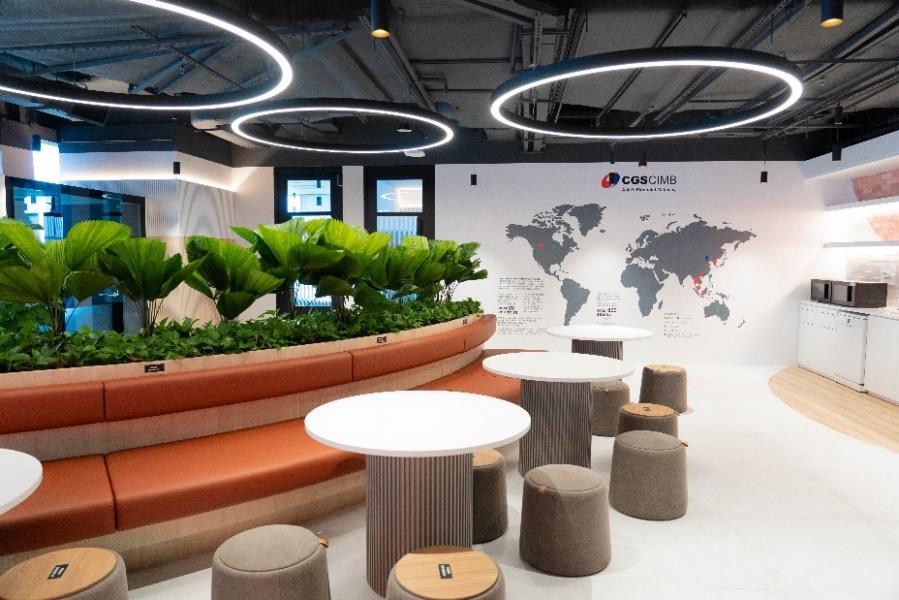 It is designed purposefully in a non-formal setting to promote and facilitate creative thinking and ideation during work-related discussions. To promote bonding, recreational amenities are also available to staff, with amenities such as Table Tennis, Billiards, Foosball, Dart Board, Chess Board and a Juke Box.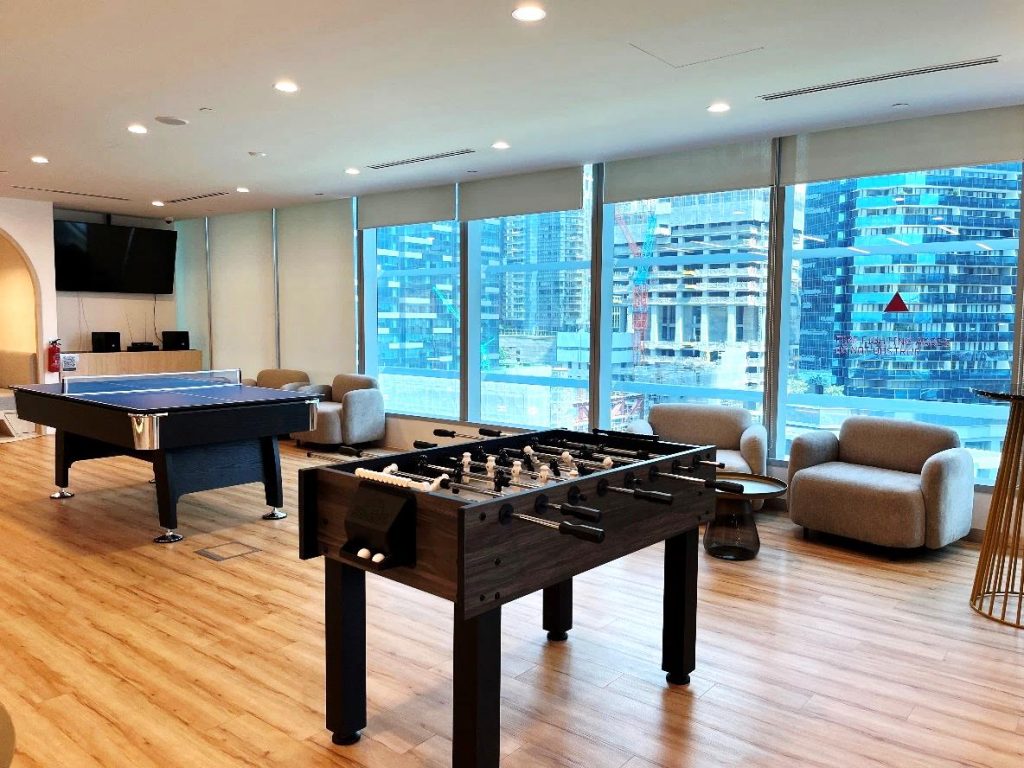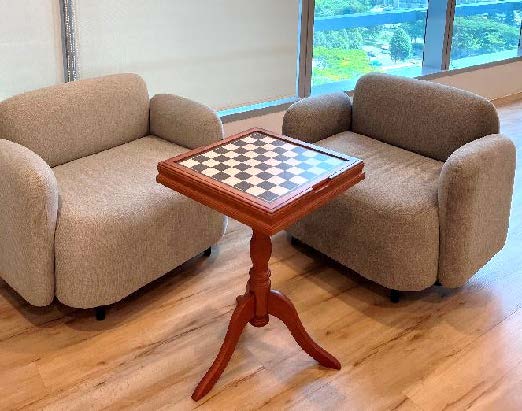 Conscious focus on Employee Wellbeing
We re-designed our framework to ensure a holistic approach to Employee Wellbeing. Our Framework focus on 4 Core Pillars, viz. Mental Wellness, Physical Health, Family-Focused and Team Member-Focused Initiatives. Activities including those focusing on employee's Mental Health have been planned for 2022.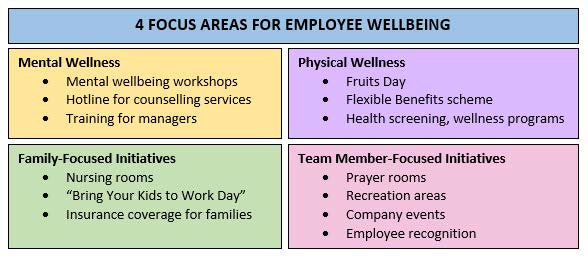 Promoting Employee Engagement through CSR and Employee Involvement
A key element in retention is promoting a sense of belonging. CGS-CIMB's approach to this is to facilitate our employee's involvement in our CSR activities, which is a key anchor in our overall Vision and Purpose.

The Company's commitment towards ESG and CSR is enshrined in our Group's Five-year Vision Strategy. This commitment is manifested in many initiatives including our partnership with Community Chest for their SHARE Program and Change for Charity Initiative, our on-going partnerships with Republic Polytechnic and Nanyang Polytechnic to champion Financial Literacy for youths, and our upcoming Investment Challenge competition which see CGS-CIMB partnering with up to ten tertiary education institutions in Singapore.

As part our employee involvement, we are planning to participate both the Ministry of Education's UPLIFT programme and the UN Global Compact's Young SDG Leaders Award, both of which will involve volunteerism and participation from our staff and business leaders.