COMMITMENT
2 Days
16 training hours
NEXT INTAKE
02 Nov 2023
22nd intake (2 & 3 November 2023)
CPD HOURS
18 Hours
HR-related training hours
PROGRAMME FEE
$648
Inclusive of 8% GST
In today's highly competitive business world, people decisions and people related initiatives and programs are vital to make a difference in organisational capability to succeed. This 2-day short course aims to provide learners with knowledge and skills for Human Resource analysis capability to equip them in making important decisions relating to enhancing people's capability which must be data-based and evidence-based using people related metrics and analysis.

The Course is based on the strategies and approaches of HR analytics with key concepts and tools to surface key issues and provide directions and options to enhance people related decisions to achieve business results.
After the delivery of this module, participants should be able to:
To define the business imperatives relating to HR matters that need to use HR data analytics that are aligned with organisational vision and strategies

To define the types of business issues can be investigated using the necessary data collection frameworks with key business stakeholders

To select and lead with appropriate components of different data analytics technologies and tools to support identified objectives for HR data collection and analysis aligned to business needs

To determine and conceptualize the data framework which include availability, types, models, suitability and levels of HR data with impact implication and evaluation required for generation of insights to address identified business-related HR issues

To define the business issues to be investigated using analytics with key business stakeholders and select appropriate analytics technologies and tools

To provide leadership for analysing and application of analytics with appropriate methods of forming an effective data analytic plan for both internal and external data for business planning

To evaluate and communicate the business impact and viability of the insights derived using appropriate visualisation methods and facilitate strategic prioritization of business issues and new areas of focus that can be further analysed

To determine Lead engagement efforts and application of best practices of analytics for future business planning with continuous improvement to the HR data collection and analytic processes
Who Should Attend?
HR professionals seeking to advance their foundational competence in HR Analytics. New entrants to the HR function who wish to acquire understanding of evidence based HRM.
2
Days
16
Hours
–
Sessions
9am to 6pm (inclusive of 1 hour lunch break) *Registration commences at 8:30am on the first day
Business Imperatives and Human Resource Analysis Framework
Explain the Business Case for HR Metrics and Analytics
Discuss the definition and scope of HR Analytics
Appreciate the place of HR Analytics as part of an overall organisational Analytics
Data Identification & Preparation, Data Governance and Data Cleaning
Data Framework and Models to support strategies
Understand the data sources and Metrics for HR matters
Identify some of the data availability in the entire Employment Lifecycle
Identify some of the approaches and costs of collecting HR-related data
Understand the data benchmarking, data relationship, interpretation and insights
Understand the relationship between HR data and financial data
Understand the concepts of data mining, data modelling, predictive analysis, and approaches to do benchmarking
Use of appropriate data collection and analytical tools and techniques to support business and HR agenda
Understand the critical concept of correlation of Financial data and HR-related data / metrics and their practical interpretation and presentation
Understand the approaches to developing HR Metrics / Indicators at critical stages of the Employment Lifecycle
HR Analytics and Implementation
Develop HR Metrics and Analytics in:
-Skills audit and skill loss prediction
-Other critical issues for management decisions
Describe how to develop an insightful presentation;
Describe basic statistics in HR Analytics;
Describe applications of HR Analytics outcomes with dashboard and data visualisation tools;
Understand the approaches to keep abreast of local and global HR trends and developments to provide further
benchmarking insights on data analysis outcome
Evaluate and communicate the business insights and impact
Appreciate data-based HR interventions with pre-determined evaluation metrics/indicators for organisational enhancement and improvement;
Develop the skillsets for using spreadsheets in HR Analytics
Acquire skills and tools to understand business strategy and how to align HR strategies with Business strategies
Make a professional project presentation considering the business context and operating environment.
Award of Certificate
Participants must achieve at least 75% attendance and must have passed the competency assessments to attain the Statement of Attainment.

The purpose of the short assessment is to help participants know their SWOT and does not guarantee the success/failure in the actual IHRP Certification Assessment.

Please note that the above Short Course – "Human Resource Analytics and Insights" has been accredited by IHRP.
22nd intake (2 & 3 November 2023)
02 Nov 2023
Application Closing
31 Oct 2023
Next intake starts in
30 days
. Apply by
31 Oct 2023
To anchor the learning and winning behaviour, this short course incorporates:

-Applicable industry best practices
-Case studies and videos
-Sharing of experiences
-Interactive delivery of learning materials
-Practical exercises
Mode of Delivery will be via Synchronous e-learning during this pandemic situation until further notice from SSG.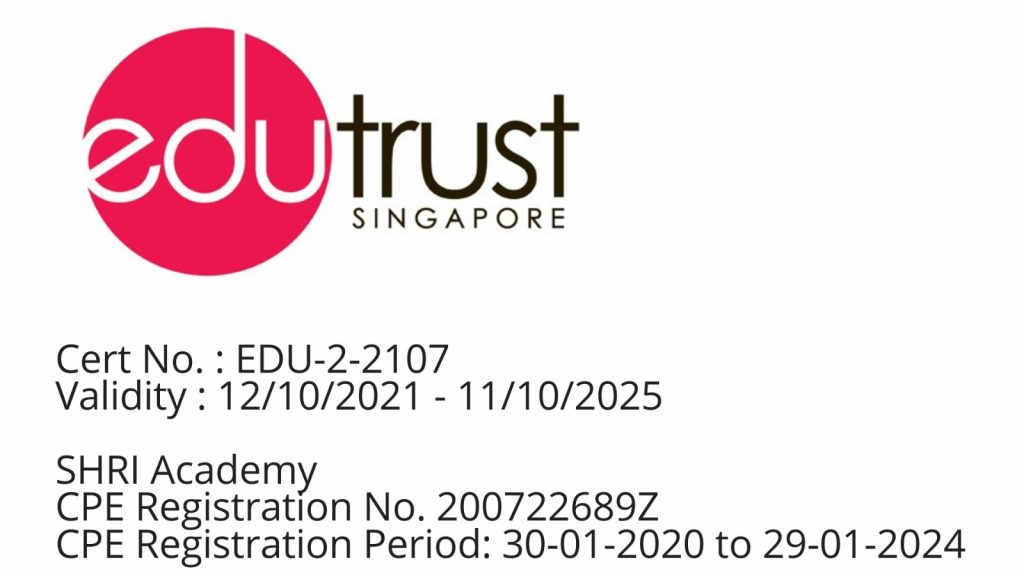 All course registrations are subject to our Terms and Conditions, please click here to view.