COMMITMENT
1 Day
8 training hours
NEXT INTAKE
22 Nov 2023
16th intake
CPD HOURS
9 Hours
HR-related training hours
PROGRAMME FEE
$432
Inclusive of GST
The role of a HR Business Partner (HRBP) involves having regular conversations with business leaders on people matters. Given the fast-pace business environment that most if not all businesses are operating in, it is vital for the HRBP to be able to conduct these conversations strategically and be able to convey messages cross effectively in a two-way manner that not only engages the leaders to continue these conversations, but to be able to build the credibility and trust that these leaders have in HR.
This 1-day Short Course would provide participants with a strong foundation to the factors that drive and obstruct effective communication, and to be able to plan and conduct conversations strategically with business leaders. The examples and cases discussed in the course would be relevant to the business environment that a HRBP would operate in. Each participant would also takeaway a good understanding of his or her own communication style using a commonly used profile assessment.
Please visit IHRP website: http://ihrp.sg/ for more details on Short Course "Communicating Effectively & Strategically" accredited by IHRP.
Upon successful completion of the course, participants should be able to:
-Understand the factors supporting and obstructing effective communication

-Apply the understanding to analyse how to ensure that effective communication can be conducted

-Understand a process on strategic communication and applying the understanding with stakeholders

-Understand own communication style and that of others so as to optimise communication between self and others

-Understand the key behaviours to be a trusted advisor with stakeholders
Who Should Attend?
HR professionals, Senior Managers, Managers and Executives seeking to advance their skillsets in effective communication and gaining useful know-how in communicating strategically with internal stakeholders.
1
Day
8
Hours
–
Sessions
9am to 6pm (inclusive of 1 hour lunch break) *Registration commences at 8:30am
Effective Communication Model
The elements of effective communication
Factors that support and obstruct an effective communication
Apply this model in a day-to-day interactions with internal stakeholders as a HRBP
Strategic Communication Process
What is strategic communication?
The 8-step process and what goes into each step
Apply the process to a case study that is relevant to all HRBPs
Understanding Communication Styles
The 4 different types of communication style
What is my predominant style?
Strengths and challenges of each style in communicating effectively and strategically
How to optimise each style to that of the others
Becoming A Trusted Advisor
Who is a Trusted Advisor
The Trust Equation
The 5 key traits of a Trusted Advisor
Award of Certificate
Participants must achieve at least 75% attendance and must have passed the competency assessments to attain the Statement of Attainment.

The purpose of the short assessment is to help participants know their SWOT and does not guarantee the success/failure in the actual IHRP Certification Assessment.

Please note that the above Short Course – "Communicating Effectively & Strategically" has been accredited by IHRP.
16th intake
22 Nov 2023
Application Closing
20 Nov 2023
Next intake starts in
50 days
. Apply by
20 Nov 2023
Delivery is made up of a combination of active learning, to maximise learning effectiveness.
The course incorporates:
-Sharing of experiences and perceptions by participants and facilitator

-Interactive discussions and use of learning materials between the participants and with the facilitator

-Participants-led group work and presentation on case studies

Mode of Delivery will be via Synchronous e-learning during this pandemic situation until further notice from SSG.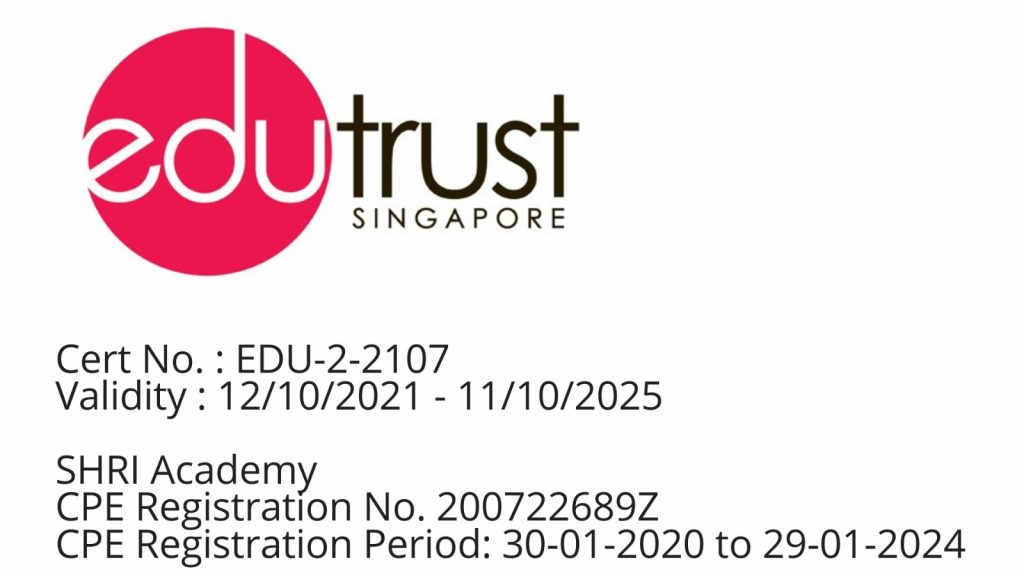 All course registrations are subject to our Terms and Conditions, please click here to view.