COMMITMENT
1 Day
2.5 training hours
NEXT INTAKE
07 Mar 2023
01/2023
CPD HOURS
2.5 Hours
HR-related training hours
PROGRAMME FEE
$25
Members: $10.00
Course fee is subject to 8% GST
Adaptive HR – The Future of Work is a concise and insightful information sharing session where you will learn strategies that will help to future-proof your organisation and significantly improve the level of engagement in your workforce, to survive and thrive in an uncertain future.
Who Should Attend?
Anyone who wants to know how can they work towards a more progressive and closer team communication and trust environment
1
Day
2.5
Hours
1
Session
10.00 AM – 12:30 PM. Coffee & Tea will be provided.
Learning Objectives:
Where are you personally at in this journey
How can you have the right conversation with your leaders or yourself?
How has it changed my mindset
Next intake starts in
–
. Apply by
03 Mar 2023
It will be an interactive presentation with discussions and audience polling ending with Q&A discussion
Face-to-face at SHRI
137 Cecil Street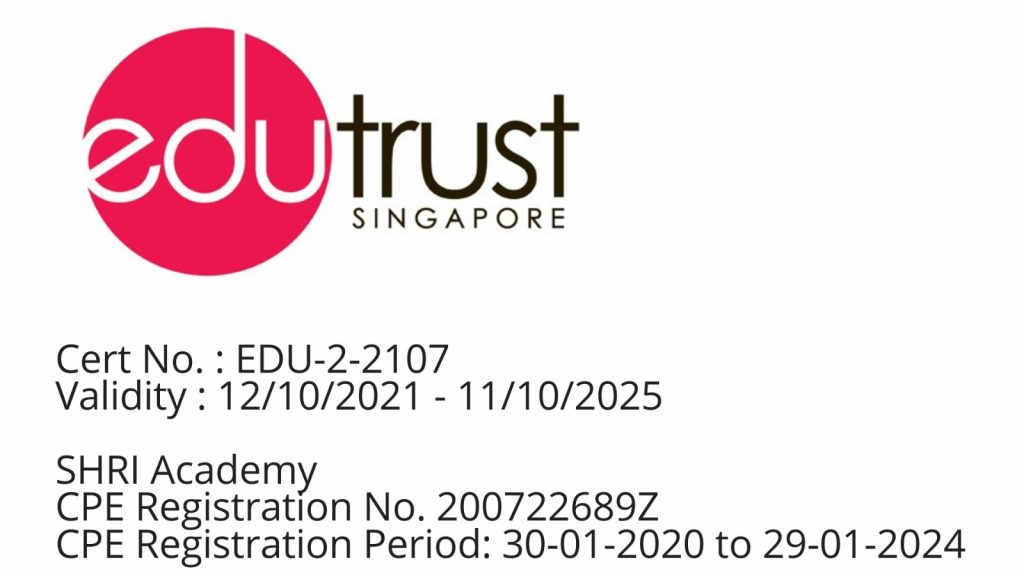 All course registrations are subject to our Terms and Conditions, please click here to view.
If you wish to have an in-house run for this course, reach out to us at corpsolutions@shri.org.sg.