COMMITMENT
1 Day
2.5 training hours
NEXT INTAKE
27 Apr 2023
01/2023
CPD HOURS
2.5 Hours
HR-related training hours
PROGRAMME FEE
$25
Members: $15.00
Course fee is subject to 8% GST
The post-pandemic phase is turning out to be the era of the Chief Human Resources Officer (CHRO) as HR teams are increasingly being tasked to lead the Digital Transformation function for the organization. Add to it, the C-Suite and the Board are pushing the Human Resource teams to adopt technology for their own function in an accelerated manner to deliver not just HR outcomes, but Business outcomes specifically.

This workshop will prepare HR Professionals from enterprises of all sizes for the inevitable Digital Transformation (DX) journey that is increasingly proving to be a game-changer, not just for the HR function, but for the organization.
Who Should Attend?
Early and Mid -Level HR Professionals & Business Owners 
1
Day
2.5
Hours
1
Session
10.00 AM – 12:30 PM. Coffee & Tea will be provided.
Learning Objectives:
Understand the meaning of Digital Transformation (DX)
Recognize the drivers for increased adoption of DX in the workplace.
Realize that Digital Transformation is not just about Technology alone.
Understand the need for adopting DX and the role of leaders in adopting it
Gain insights about the step -by-step approach to to Digital HR Transformation
Get insights on how to measure the organization's readiness for the future.(Digital Readiness Index)
Map an HR Canvas Model
Section 1: Understanding Digital Transformation
What is DX and why it is important
Roadmap to DX | Automation – Digitisation – Digitalisation – DX
Components of DX
Section 2: Adopting Digital Transformation
Business and Talent Priorities for adopting DX
Role of Business and HR Leaders in driving a Digital Mindset
Section 3: Implementing DX
A step by step approach to DX
Understand where does your organisation lie in the Digital Readiness Index (Survey)
Understand what pitfalls to avoid during technology implementations.
Building an HR Canvas Model for Talent Goals and Programs
Next intake starts in
–
. Apply by
26 Apr 2023
On-Site
Face-to-face at SHRI
137 Cecil Street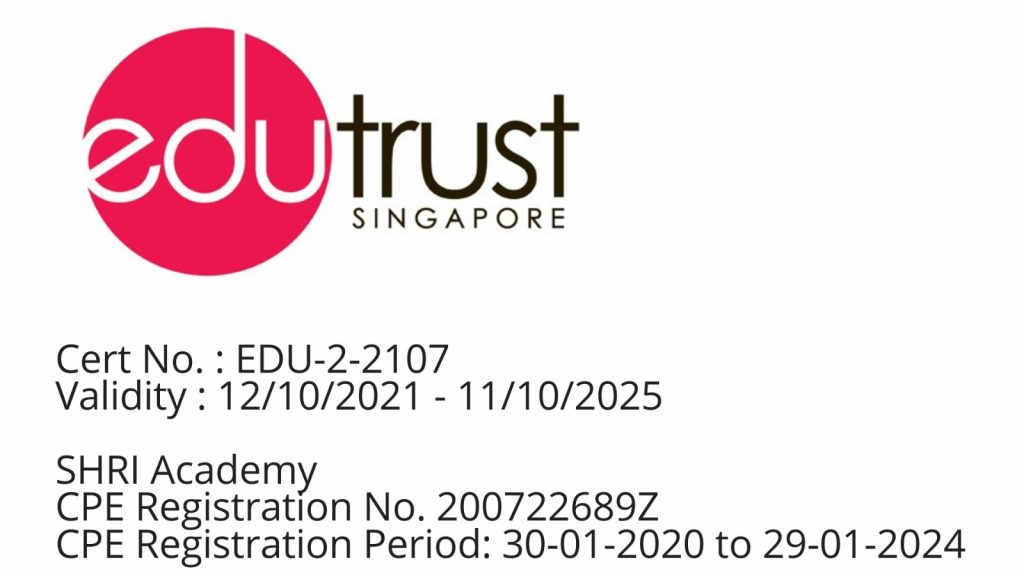 All course registrations are subject to our Terms and Conditions, please click here to view.
If you wish to have an in-house run for this course, reach out to us at corpsolutions@shri.org.sg.