Participating Organisations

Allium Healthcare (Singapore) Pte Ltd
The Allium Healthcare model benefits from extensive experience as a private operator of nursing homes. In Australia, Allium Healthcare co-owns Opal Healthcare, one of the largest and leading specialist aged care provider with 80 facilities across four states.
Allium Care Suites, Singapore's first premium residential care home on Venus Drive, presents exclusively single and companion suites, bringing together the finest of hospitality and healthcare in skilled nursing, rehabilitative and respite care. A team of nurses, allied health professionals and Care Concierges deliver rewarding aged care experiences across residential care, day care, home care and care support services.
EPS Computer Systems Pte Ltd
Established in 1993 and headquartered in Singapore, EPS Computer Systems Pte Ltd ("EPS") is a market leader in providing IT Staffing, IT Outsourcing, and IT Technical Support Services. With a staff strength of almost 1,000 employees in Singapore and the region, EPS works with many esteemed client organizations ranging from multi-national corporations, government agencies, and large international and local organizations to deliver a first-rate services.
EPS has designed and embraced its unique and innovative "Just-in-time" talent acquisition process which helps the company to source and deploy IT talents to its various IT projects on a timely manner. To ensure consistent service delivery, EPS has achieved ISO 9001-2015 certification in the areas of talent acquisition and outsourcing services to further enhance its working processes in talent acquisition, talent management and project management.
EPS currently operates 10 offices in 5 countries, including Singapore, Malaysia, Philippines, Thailand and Japan. The company is planning to set up several more offices to further expand its business footprint in the region.
ApexQ Global is a premier Singapore technological company .We develop reliable, long-lasting and quality antimicrobial and air purification solutions to actively protect lives from today's harmful pathogens.
Our stringent research, development and manufacturing processes, under key international standards, ensure that we set the highest benchmarks for quality, safety, and value creation with sustainable and organic technological solutions.
ApexQ Global works through an extensive network of stakeholders across government agencies, renowned industrial, commercial corporations, and local communities to bring our technology to you. We believe that a safe environment will nurture healthy lives, and wealthy minds for everyone
A member of the Singapore Centre for Social Enterprise (raiSE), Faith Music Centre (FMC) was set-up in mid-2008 to equip learners with music proficiencies in keyboard, piano, guitar (acoustic/ lead/ bass), vocal, drum and ukulele, and leading them to perform solo, in bands or ensembles. Our music learners include elderly, persons with disabilities (PWDs) and caregivers of children with special needs.
Our Social Missions
1) Transforming Disability into Music Ability
2) Turning Music Ability into Employability Skills
3) Learn in Faith, Serve with Love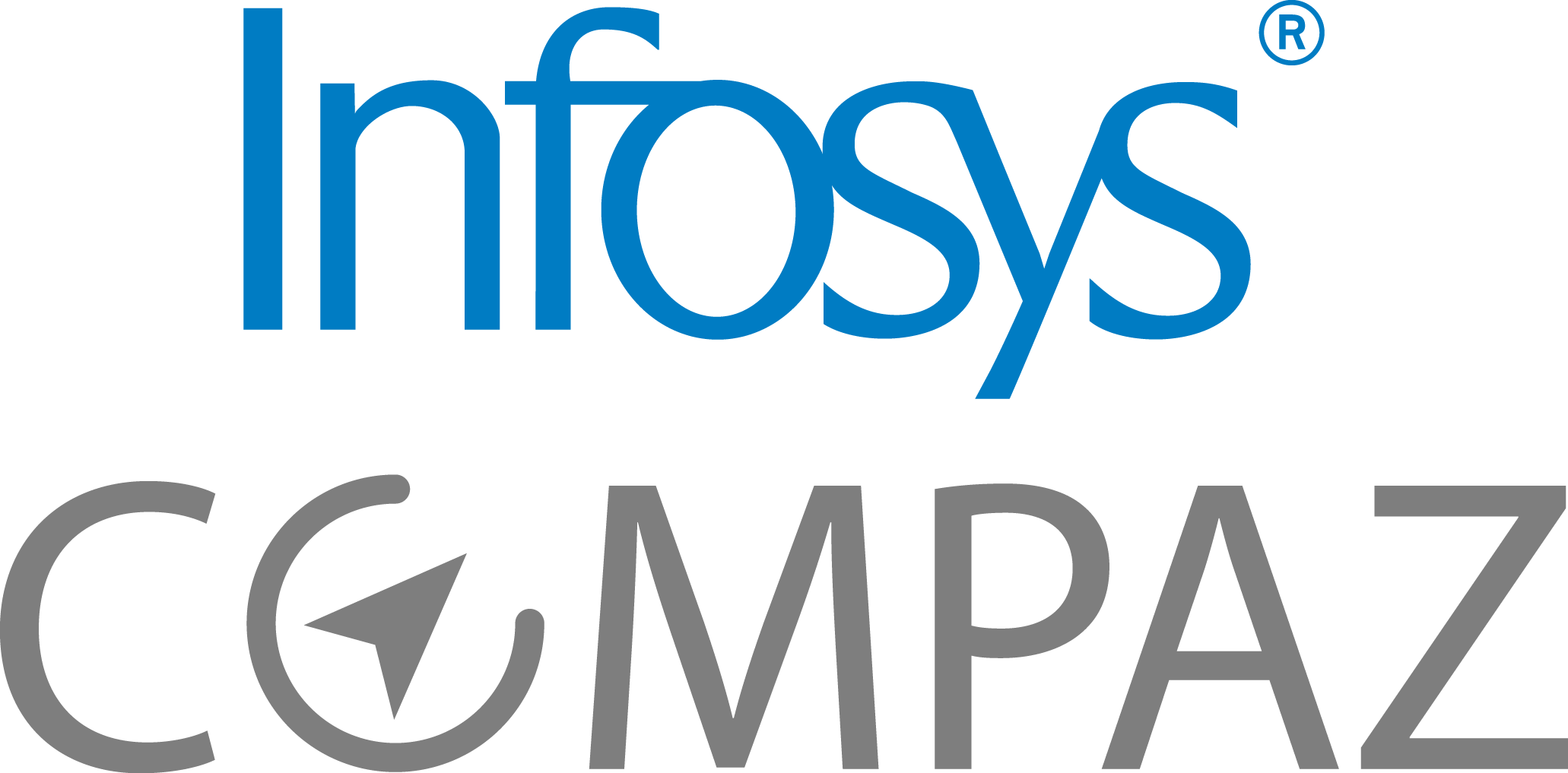 Infosys Compaz is a joint venture between Infosys Limited and Temasek Holdings, created exclusively to bring Digital Transformation capabilities and global skills to the ASEAN market. We are a full service technology provider that delivers end-to-end solutions that can help run your business efficiently or transform your business.
HOPE Technik, a Singapore-proud engineering company, has been evolving the industry landscape with its technological innovations since 2006. Its unique operational structure enables the company to translate technology into robust products while maintaining its spirit of deep diving into the clients' unique problem statements.
With expertise in mechanical, electrical, electronics and software engineering, and supported by an in-house suite of manufacturing as well as industrial design capabilities, HOPE Technik has delivered a myriad of world-class products and bespoke solutions to a global clientele. To ensure our solutions remain of quality, the company also invests significant efforts into research and development while keeping abreast with the latest technological advances especially in the area of Professional Service Robotics.
Together with a strong team of dedicated engineers and technical personnel, HOPE Technik is committed to deliver innovative products and solutions, translating concepts into reality.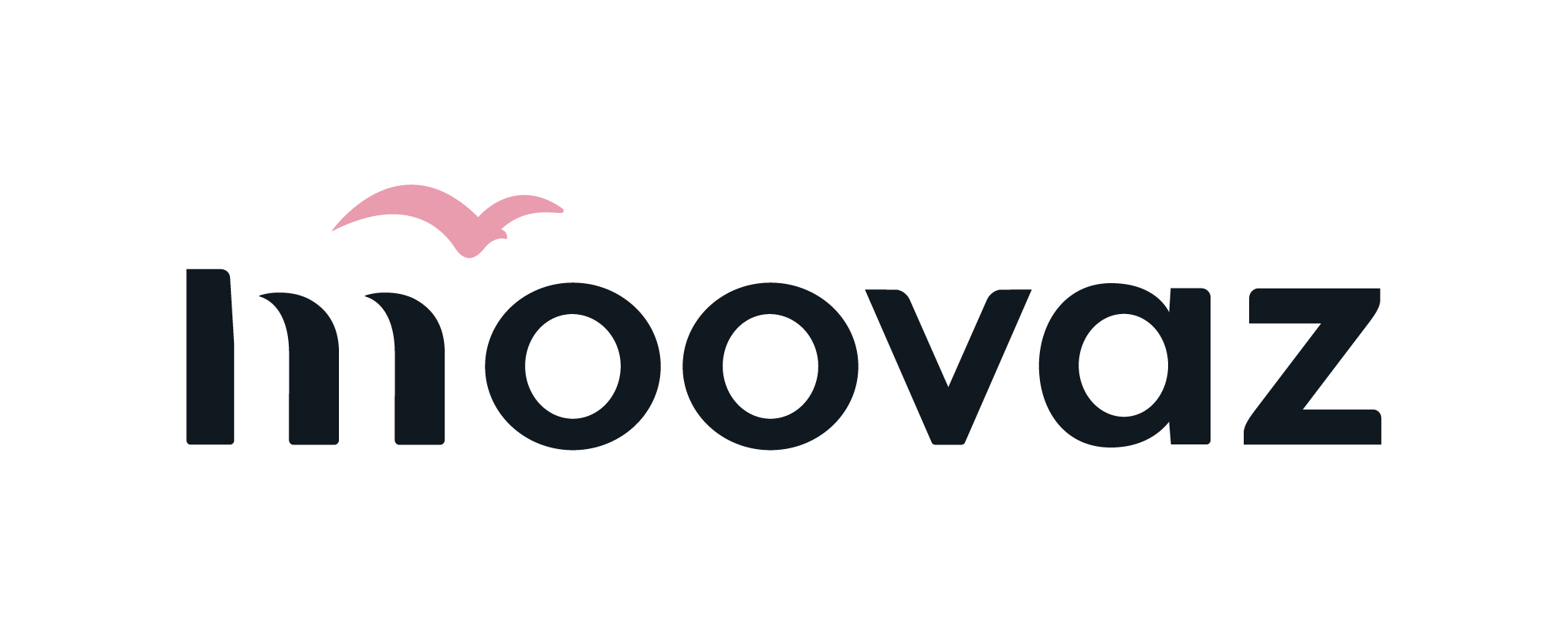 Metropolis Security Systems Pte Ltd
Metropolis Security Systems was founded in 1999 with the vision of being the foremost Security Agency in Singapore providing high quality security services recognized by the industry benchmarks.
Metropolis Security Systems Pte Ltd was incorporated in 2009. Building on our initial success, Metropolis ventured into other types of assignments such as commercial, warehouses apart from residential projects. In recent years, Metropolis has garnered vast experience in all industries consolidated over the years.
Metropolis's commitment towards compliance to regulations is evident as Metropolis has been graded 'A' for 13 years since 2008 by Police Licensing Regulatory Department (PLRD). Metropolis strives to be an enabler in transforming the industry with manpower lean security solutions by integrating security operation technology with physical security deployment to achieve outcomes driven end-state as espoused in the Security Industry Transformation Map (ITM). Till date, Metropolis has achieved much accolades such Security Agency of the Year in 2016, NTUC's Plaque of Commendation in 2018 and SkillsFuture Employer Awards in 2019 under SME category. Metropolis is currently striving towards building an inclusive and conducive workplace learning environment that advocates the spirits of life-long learning.
Moovaz Innovation Pte Ltd
NTUC LearningHub (NTUC LHUB) was established in 2004 to provide engaging, meaningful, and convenient training opportunities for Singapore's workforce. Transformation is at the heart of what we do, inspiring us to invest in our communities and incorporate sustainable practices in our operations. At our core, NTUC LHUB helps businesses unlock the full potential of their most valuable asset – human capital. To remain competitive in the face of Industry 4.0, organisations need Worker 4.0 talents, whom we develop and equip with the necessary Technology, Adaptive and Technical Skills.
Moovaz is an international relocation platform company. We provide an end-to-end overseas relocation service that is heavily driven by data and technology, dedicated to make international relocation a freeing and exhilarating experience.
Our one-stop relocation tech platform covers services from Visa & Immigration, International Household Moving, Short-term Accommodations, Pet Relocation, Job Search, International School Search, and more!
Moovaz was founded by a group of entrepreneurs and industry experts with an immense desire to promote a life well moved.
Till date, Moovaz has relocated more than 10,000 individuals and families across 200+ cities globally. To find out more about Moovaz, visit us at www.moovaz.com.
Quest Ventures is a top venture capital fund in Asia. Its portfolio of 90+ venture-backed companies operate in more than 150 cities across Asia, creating employment and advancement opportunities for more than 4,400 employees, while its Enterprise and ESG efforts directly impact thousands more.
For more information: www.questventures.com

Sciente International Pte Ltd
Sciente International, which is a part of the Sciente group of companies, is a multi-award winning ISO9001: 2015 and Data Protection Trademark (DPTM) certified tech talent management services provider. It is operating in a business environment that presents a particular challenge which involves shortage of IT human capital faced by Singapore-based corporations.
Sciente International works with such companies, as a partner that helps them overcome this challenge not just by searching for the right digital and technology talent to build their teams, but also by helping develop the talent pool for the industry through a broader vision.
Safran Electronics & Defense Services
Allium Healthcare (Singapore) Pte Ltd is a wholly owned subsidiary of investment holding company G.K. Goh Holdings Limited and an operator in the aged care sector. Allium Care Suites, Singapore's first purpose-built premium residential care home on Venus Drive, marks its commitment to invest in aged care services.
In the long term, Allium Healthcare plans to build a portfolio of integrated day and home care services and residential care homes in various districts in Singapore, providing the surrounding community with a wider range of care options. To further this vision, there are plans to introduce the Allium Healthcare philosophy of care and operating model into the region.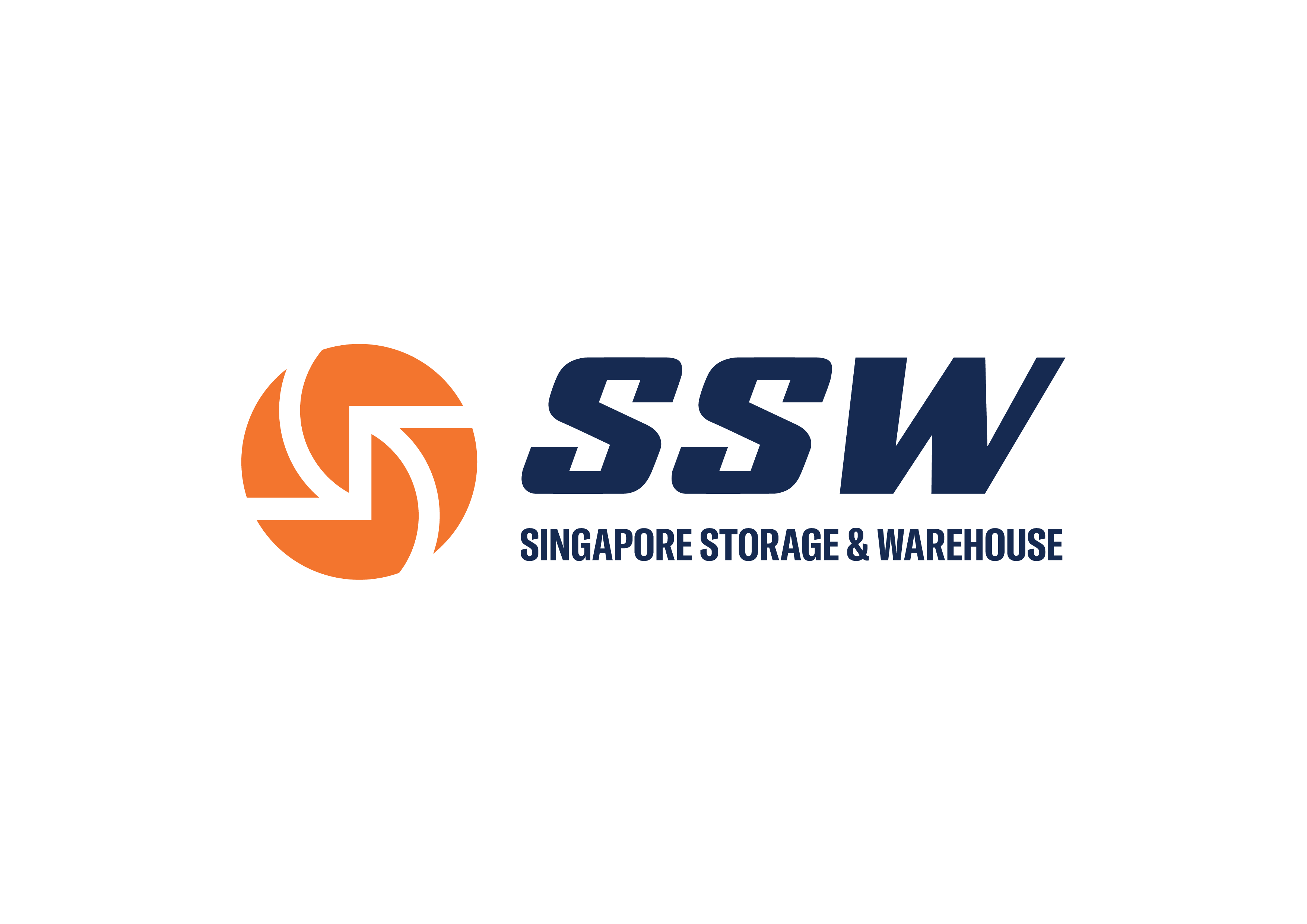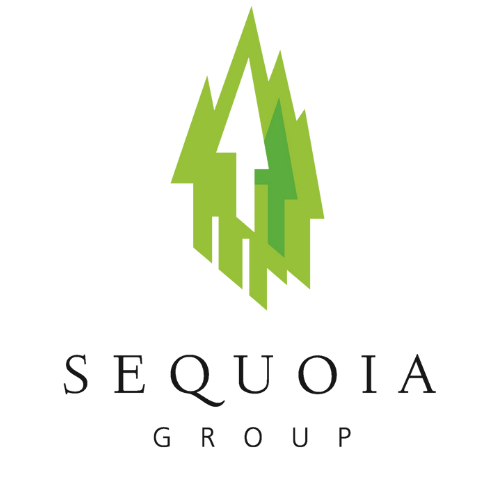 Founded in 2001, Sequoia Group is a Leadership & Organisation Development consultancy firm providing customised solutions in the areas of Strategic Planning, Innovation, Change Management, Leadership, Organisational Learning, Community Development and Sustainability. Our services include Consulting, Facilitation, Coaching and Capacity-building.
We offer bespoke solutions in organisational capability assessments, customised in-house workshops and action-learning processes. Through our suite of accessible models and frameworks, we have supported over 150 clients in all sectors in their leadership development and transformation efforts.
People Mentality Inc (PMI) is an HR and Employer Branding consultancy firm founded in 2017 to instill a people-centric mindset in leaders and organizations. With a strong focus on engaging the millennial and multi-generational workforce, PMI seeks to work with organizations to help them become an employer of choice through various platforms such as thought leadership, training and consulting among others, while driving business results.
With a strong belief in the potential of people, the team delivers progressive HR solutions through an ecosystem of HR practitioners, HR tech partners and trainers. We believe strongly in co-implementation and following through with the process to ensure effectiveness of the HR strategy.
People Mentality Inc: HR and Employer Branding consultancy firm founded in 2017 to instil a people-centric mindset in leaders and organizations
Stories of Asia: Asia-focused storyteller incubator that seeks to empower the Asian community with a voice through storytelling.
StoryBuddy: Digital platform to help people speak their minds in their daily life, whether it's for working or other purposes.
Singapore Storage & Warehouse Pte Ltd
Established in 1987, Singapore Storage & Warehouse Pte Ltd (SW) started off as a local logistics company specialising in the provision of warehousing and storage services in Singapore. We currently operate several warehouses around Singapore. Todav, SW continues to evolve, adding new services such as local transportation services and technology-driven solutions, as part of our commitment to provide value-adding services for our clients as their preferred logistics solution provider for emergency supplies.

STRATACACHE is a leading global solutions provider of intelligent digital signage, digital merchandising, mobile enablement and rich media customer engagement. Our solutions deliver consumer activation at the point-of-decision, generating new sales opportunities and enhanced profitability.
STRATACACHE has over 30 years of experience in providing powerful end-to-end digital media deployments for the largest global businesses and brands. With its global headquarters in Dayton, Ohio.
STRATACACHE has 28 offices across the globe. Its worldwide network of partners and developers drive over 3.1 million software activations and 1.9 million fully managed digital signs for customers in more than 100 countries.
ViSenze powers visual commerce at scale with deep learning and computer vision. Used by the world's biggest retailers like Uniqlo and ASOS, ViSenze simplifies the way shoppers search and discover products; converting images into engagement opportunities, and making content shoppable. Today, ViSenze is acknowledged amongst top global AI startups by Interbrand, CognitionX, CBInsights, A100, VentureBeat, Datamation, eMarketer, and Forrester. The company has raised over USD34 million in funding to date from marque investors including Rakuten.
Ranked as top 10 tech companies in 2019 by Glassdoor in Singapore and an award winner of The Best Tech Company to Work For 2019, ViSenze offers a rare opportunity to join a thriving, fast-paced, multi-cultural environment and be part of a truly exciting journey of a pioneering A.I. company.
Visenze is also one of the founding AWS Global Retail Competency partners.
© 2021 Singapore Human Resources Institute. All Rights Reserved.