SHRI Connects with Experts on Facebook Live
SHRI is proud to collaborate with Stories of Asia (SOA) on our first SHRI Connects with Experts on 20 May to bring you a live chat with industry experts Sudhanshu Tewari, Co-Founder and CEO at Rewardz, Daniel Chia, Head of Human Resources at Samsung Asia Pte Ltd and Alvin Goh, Executive Director at SHRI.
Hosted by Sam Neo, CEO & Co-Founder of Stories of Asia (SOA), join our speakers as they exchange opinions on how organisations will lead their workplaces to adapt to changes in the post-COVID-19 landscape.
Stand a chance to win $20 Chope Voucher! Here's how:
1. Register for the event
2. Ask Questions on the day of the event
Three winners will be selected
Date: 20 May 2020, Wednesday
Time: 8pm
Platform: Facebook Live
Fee: Free!
Sudhanshu Tewari
Co-founder and CEO
Rewardz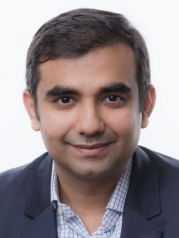 Sudhanshu is the Co-founder and CEO of Rewardz, a mobile-first leader in digital engagement solutions for employees, sales teams, customers and more. Establishing Rewardz in 2012 with two co-founders, Sudhanshu bootstrapped it to become one of the largest players in employee engagement, recognition and wellness solutions across Asia Pacific. He hails from a banking background with over a decade of experience with reputable investment banks, including JP Morgan, RBS and Credit Suisse.
About Rewardz
Rewardz is a regional leader in digital engagement and recognition solutions. Established in 2012 with headquarters in Singapore, Rewardz has empowered more than 150 clients to engage 250,000 users across 19 countries to meet their incentive goals through its innovative technology, including Rewards-as-a-service. It provides one-stop platforms, CERRA and Flabuless, and a rich digital rewards marketplace to meet all corporate engagement needs across industries and use cases. Priding itself on building relevance, it has recently launched [email protected], a wholesome wellness program delivered online to cater to a remote workforce.
Daniel Chia
Head of Human Resources

Samsung Asia Pte Ltd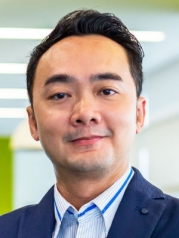 Daniel Chia is the Head of Human Resources at Samsung Asia Pte Ltd and is an experience and passionate HR practitioner who is now heading the overall HR functions for Samsung Asia Pte Ltd. He was previously the Head of HR and Corporate Affairs for Carlsberg Singapore, HR Manager & business Partner for Nestle Singapore and a brewing technologist with Asia Pacific Breweries.
He has a NUS BSc-Applied Science majoring in Food Science & Technology, as well as a Certified trainer with IPMA UK and certified coach with ICF. He has recently achieved the IHRP Certified Professional.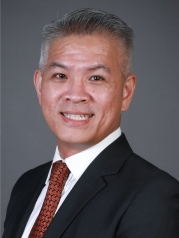 Alvin Goh
Executive Director
Singapore Human Resources Institute (SHRI)
Alvin is an accomplished international senior business manager with over 15 years' of experience in the financial and consulting industry where he played key roles in various business and human capital transformation projects that has translated to net bottom line growth of USD100million. He was part of a task force that had to implement a comprehensive BCP during the SARS pandemic when he was working in Shanghai, China. He saw first-hand how badly it affected the livelihood and mental state of his staff and students. Alvin firmly believes that a well thought out BCP should go beyond the protection of an organisation's operations, systems, infrastructure, reputation and business assets and must include the well-being of its people.
Sam Neo
Co-founder and CEO, Stories of Asia
Founder and Chief People Officer, People Mentality Inc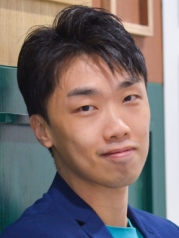 As a trusted advisor, he has worked with leaders in various large and reputable organizations such as Singtel Group, Under Armour, Mitsubishi Heavy Industries, ING Bank, RB, Jurong Port and more.
As a millennial HR thought leader, he is regularly invited to deliver keynotes at conferences in the region. In addition, Sam has also been invited to share his insights as an HR and Millennial expert on national TV and radio channels as well as being featured on major publications such as The Business Times and Straits Times.
Finally, Sam was also most recently co-opted as a council member of the Singapore Human Resources Institute to transform its brand image and drive membership.