SHRI Webinar: Preview Launch of
Data Driven Organisation Survey
SHRI is proud to collaborate with The Center of Applied Data Science (CADS) and Kincentric to launch a Data Driven Organisation (DDO) Survey.
The term "Data" has been a big thing for about a decade now but do we truly understand what it means for an organisation to be data driven?

"To create an organisation that will thrive in a new Digital Economy is not based on the brain power of their data scientists, or the actual functionality of their technology but operating in a radical data-driven culture. The key strategic advantage and biggest asset is that organisations are able to live, breathe, and act according to the data. This means being able to harness amazing big data assets and develop excellent algorithms to interpret (and monetize) that data. It's a way of working which is cultivated, nurtured and harnessed with time, being supported with by the pillars of Strategy, Talent, Organisation, Analytics, Data and Technology" an abstract from Harvard Business Review.
Join this preview Webinar to hear from our speakers how your organisation or you as a HR Professional can work towards becoming a DDO.
Date: 17 July 2020, Friday
Time: 4pm

Platform: Zoom

Fee: Free for SHRI Members | $20 for non-members (waived in view of COVID-19)

How CHROs can prepare for the Future of Work –
Digitalize, Then Fly – Transitioning into Data-Driven Maturity
by Speaker - Sharala Axryd
Transforming the business to thrive in a digital economy is the number one priority of many organisations today. But what is the Chief Human Resources Officer's (CHRO) role within organisational alignment towards becoming data-driven? Achieving full implementation of data-driven maturity means the execution of an augmented strategy that champions change across functions, staging the roll out of technology and enhancing capabilities of talent. Ultimately organisations that differentiates themselves drive a culture of action based on insights and where insights is based on data.
People in the Heart of a Digital Evolution
by Speaker - Andrew How
Digital transformation has proved time and again to be the key catalyst in disrupting organisations across industries. Some companies have rode on the wave and seized opportunities enabled by digital technology, and some have shut their lights. As leaders lead their organisations to a digital economy, they will need to start building a new culture that leverages the power of data and insights to execute their business plan and compete in the market. Leaders need to start shifting their mindsets to leverage data insights for their decision making process, which will be crucial for organisations to thrive in the future.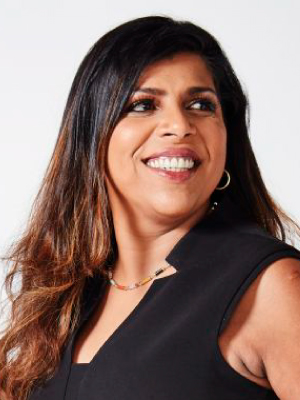 Ms Sharala Axryd
Founder and Chief Executive Officer
The Center of Applied Data Science (CADS)
With over 15 years of experience in the telecommunications field, award-winning entrepreneur Ms Sharala established The Center of Applied Data Science as a platform for data, analytics and artificial intelligence. She also brought The Data Incubator and Harvard Business School programmes to Malaysia and launched ASEAN's first data science accelerator program.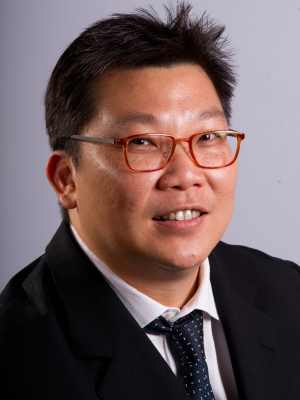 Andrew How
Singapore & Indonesia Market Leader
Kincentric
Andrew How is the Singapore and Indonesia Market Leader at Kincentric. His work focuses on client solutions and development across Culture & Engagement, Leadership Assessment & Development, and HR & Talent Advisory. He has over 20 years of consulting experience working across various sectors ranging from the Public to the Private sector and projects across South East Asia. Andrew also leads assignments in the area of Organization Restructuring, Compensation design, Developing Performance scorecards, Talent Management, Leadership Development, Top Team intervention, and transformation for Government and Family Owned Business.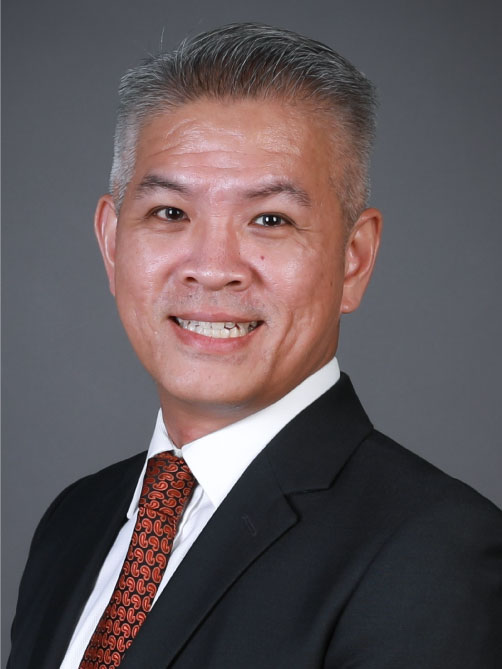 Alvin Goh
Executive Director
SHRI
Alvin is an accomplished international senior business manager with over 15 years' of experience in the financial and consulting industry where he played key roles in various business and human capital transformation projects that has translated to net bottom line growth of USD100million. He was part of a task force that had to implement a comprehensive BCP during the SARS pandemic when he was working in Shanghai, China. He saw first-hand how badly it affected the livelihood and mental state of his staff and students. Alvin firmly believes that a well thought out BCP should go beyond the protection of an organisation's operations, systems, infrastructure, reputation and business assets and must include the well-being of its people.