January 2020 #infoHR Wellness Series: Healthy Mind, Healthy Life!
Equally as important as physical health, our mental wellness is an integral component of health. According to the World Health Organisation, "Health is a state of complete physical, mental and social well-being and not merely the absence of disease or infirmity."
Join us for our January #infoHR Wellness series: Healthy Mind, Healthy Life! to hear our speakers share tips on taking care of your mental health in the workplace at the start of 2020!
Date: Friday, 17 January 2020

Time: 1.30pm - 5.00pm
Venue: SHRI | SingPost Centre (South Lobby) 10 Eunos Road 8, #13-07, Singapore 408600
Fee: SHRI Member: Free | Non-Member: $20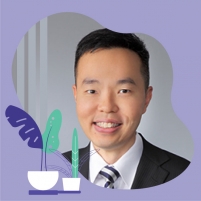 An overview of mental health at the workplace
Mental health – whether of the employed person or of the workforce – is inextricably linked to work. There are multiple factors that can directly result in, or contribute towards, mental health and well-being at the workplace. This presentation will explore the impact of some of these factors, as well as cover evidence-based multi-component workplace intervention programmes that have shown to improve outcomes.
Speaker: Dr. Gan Wee Hoe
Head and Consultant, Department of Occupational and Environmental Medicine, SGH
Deputy Chief Medical Informatics Officer, SGH
Click here for full Bio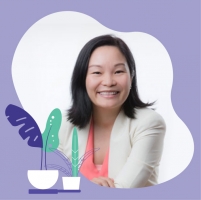 Must-Dos for Workplace Health & Wellness in 2020
Workplace wellness reaps benefits for organisations ⎯ healthier & happier employees are more productive; cost less to maintain; and stay with their employers longer. A well-placed corporate health & wellness policy is needed to engage employees better and bring about a change in their lifestyle. Learn how some successful enterprises are staying ahead in this front.
Speaker: Ms Nicole Seah
Co-Founder & COO, Rewardz
Click here for full Bio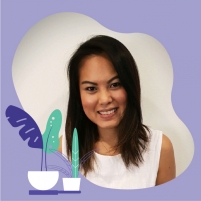 Mental Health Wellness can Impact Health Care Costs.
Awareness of mental health in the workplace has grown exponentially over the years, poor mental health and stress can negatively affect employee performance and productivity, engagement with one's work, communication with coworkers and customers, physical capability and daily functions.
Whilst employers may be concerned and genuinely trying to make it better for their people, the increased investment for the majority of employers is still failing to address the issue, disjointed wellbeing initiatives or half-hearted attempts are no longer enough.
Understand:
(1) What's driving the mental health crisis?
(2) How can HR help to address increasing mental health concerns in the workplace?
Speaker: Ms Krystal Tang
Krystal Tang, Consultant, Wellness & Partnerships, Mercer Marsh Benefits™
1.30pm - 2.00pm
Registration and Networking

2.00pm - 3.00pm

An overview of mental health at the workplace
Presented by Dr Gan Wee Hoe
3.00pm - 3.30pm
Light refreshments | Networking session

3.30pm - 4.15pm
Mental Health Wellness can Impact Health Care Costs.
Presented by Mercer Marsh Benefits™

4:15pm - 5:00pm
Must-Dos for Workplace Health & Wellness in 2020
Presented by Rewardz
5.00pm
End of Event