COMMITMENT
1 Day
7 training hours
NEXT INTAKE
16 Aug 2023
13th intake
CPD HOURS
8 Hours
HR-related training hours
PROGRAMME FEE
$432
Inclusive of GST
Employee separation is a sensitive issue for any organisation. The permanent separation of employees from an organisation requires discretion, empathy and extensive planning. An employee leaving an organisation should be seen as a potential candidate of the future and also the brand ambassador for the organisation on its HR policies and practices.

This 1-day Short Course will equip participants with crucial competences to manage voluntary employee exits (such as resignations) and involuntary employee exits (termination by organisation, dismissal, termination due to economic restructuring, health, disability, death, etc.) to ensure separation is conducted in a professional manner, leaving employee with a positive association with the organisation upon their departure.

Participants will also learn to interpret apply all applicable employment legislation as well as guidelines of fair employment practices that are advocated by the Tripartite Alliance for Fair Employment Practices.
After the delivery of the Short Course, participants should be able to:
-Establish and implement frameworks, guidelines, policies and processes to manage voluntary and involuntary exits.
-Develop exit policies and guidelines in compliance with legal requirements
-Ensure performance related involuntary exits adhere to legal requirements
-Formulate measures and criteria to determine the impact of exits
-Review voluntary exit data analysis to recommend corrective actions to manage voluntary exit rate
-Coach stakeholders on involuntary exit procedures
-Engage unions on involuntary exit decisions and procedures
Who Should Attend?
Front Line Supervisors, Line Managers, HR professionals & New entrants to the HR function.
1
Day
7
Hours
–
Sessions
10am to 6pm (Registration commences at 9:30am)
Topics
Policies and guidelines to manage voluntary and involuntary exit processes including:
-Legal and regulatory requirements related to employee terminations and retirements
-Elements of a termination policy
-Elements of a retirement policy
-Criteria for measuring the impact of exits
Short Assesment
To help participants understand the absorption of Learning Outcome, a short assessment is given within the One-day Short Course.

If the participant passes the short assessment; a Certificate of Completion shall be awarded by SHRI Academy Pte Ltd.

The purpose of the short assessment is to help participants know their SWOT and does not guarantee the success/failure in the actual IHRP Certification Assessment.

However, should the participant be unable to complete the short assessment, a Certificate of Attendance shall be awarded by SHRI Academy Pte Ltd.

Please note that the above Short Course "Employment Severance: Termination, Dismissal, Retrenchment, Retirement & Frustration of Contract" has been accredited by IHRP.
Next intake starts in
–
. Apply by
14 Aug 2023
To anchor the learning and winning behaviour, this short course incorporates:

-Applicable industry best practices
-Case studies and videos
-Sharing of experiences
-Interactive delivery of learning materials
-Practical exercises
Mode of Delivery will be via Synchronous e-learning during this pandemic situation until further notice from SSG.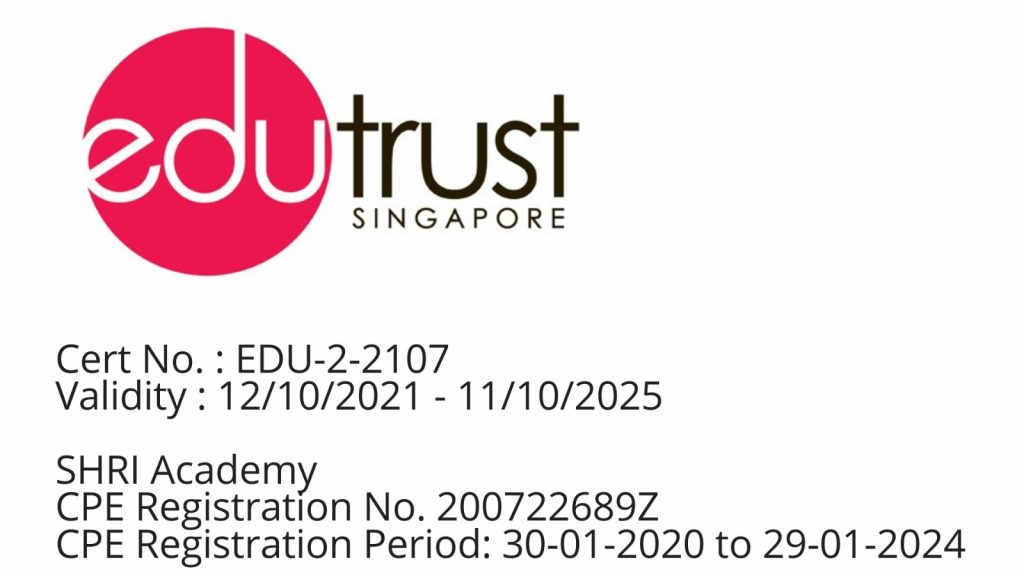 All course registrations are subject to our Terms and Conditions, please click here to view.